I have been using the following rule which has been running flawlessly for months. I have also incorporated similar usages of tags albeit in a slightly different fashion, and all are failing in the same manner. For this particular rule the tag is created by me prior to saving the file.
I am so entrenched in using this method for daily filing that I am at a loss at the moment. The only good thing I can say is that it's the weekend soon and it will give me time to think it through. However I have no idea where to start.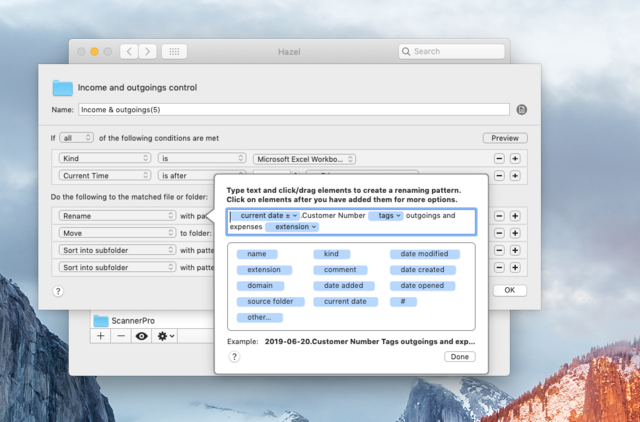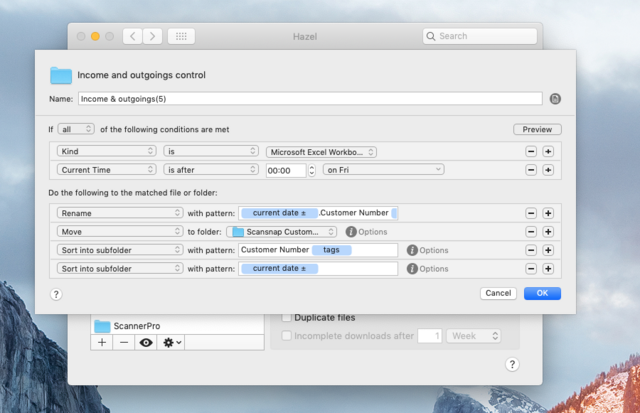 LOG
Hazel doesn't rename the file properly, it omits the tag info from the file (this can be a xlsx file or a pdf file on other rules that are now failing)
EDIT:
I just added condition Tags is not blank and as expected on preview, rule matches.